- ABOUT -
ULU Studio is a boutique landscape architecture studio specialized in creating exceptional outdoor environments for luxury resorts and hotels, high-end residences, urban parks and public spaces.
We collaborate with architects and developers to create immersive verdant spaces that strengthen our connection to nature and enrich the outdoor living experience. For us, delivering an exceptional service means generating creative landscape solutions inspired by a deep understanding of client needs and desires, while respecting the project budget and schedule. We have had the privilege of working with leading architects in the region and believe that the best projects emerge out of a collaborative, interdisciplinary design process. Our goal is to expand our repertoire of collaborative work that is redefining the relationship between architecture and landscape into a more interwoven spatial experience.
A little about Rudolf Uhlemann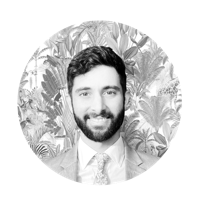 Rudolf is the founder and principal of ULU Studio. His ten years of landscape architecture experience is broad, and global. It encompasses a variety of projects including high-end residences, parks, museums, plazas, restaurants, hotels and large-scale urban masterplans with the work spanning 12 cities in 3 different continents.
Rudolf's love of nature and fascination with cities lead him to study landscape architecture at Cornell University. Since then, his career has focused on building environments that artfully blur the boundaries between architecture and landscape to create treasured urban spaces that strengthen our connection to nature.
Prior to founding ULU Studio, Rudolf worked at Arquitectonica Geo where he first spearheaded the planting design of the award-winning Perez Art Museum in Miami.  While at Arquitectonica Geo he worked on large master plans, luxury condominiums and public parks. He then worked as Senior Designer with Urban Robot Associates, a multidisciplinary, boutique design studio in South Beach, where he lead the design and execution of the One Hotel Beach Club and Oasis Wynwood.
SELECT PROJECT EXPERIENCE
HOSPITALITY/RETAIL: One Hotel Beach Club | Oasis Wynwood | Sony Headquarters
RESIDENTIAL: Ritz Carleton Residences | Driehaus Estate (St Thomas) | 1429 N Venetian Way | 15 E San Marino
CIVIC: Perez Art Museum | Magnolia North Community Park | Jackson Hospital Healing Garden
- CONTACT -
READY TO TAKE YOUR PROJECT TO THE NEXT LEVEL?
email us at info@ulustudio.com with a description of your project, budget, timeline and images of the site.
WE LOOK FORWARD TO WORKING WITH YOU!